Charity and giving back is important to Phoenix residents Wolfgang and Nancy Monthofer. Growing up as a Catholic in Germany, giving to others was always a big part of Wolfgang's childhood.
Wolfgang pursued the American dream and arrived in Phoenix at the age of 20 and was drafted into the Army shortly afterwards. While he was stationed in St. Louis, he met Nancy who shared his love of community, charity and giving back and the couple started their own dental business. The Monthofers have contributed to the Phoenix Catholic community ever since.
Rather than selling their office building on 19th Avenue when Wolfgang retired, they decided to gift it as part of their many charitable contributions to the Diocese of Phoenix.
As the social services arm of the Diocese, Catholic Charities was in the process of developing affordable housing in the area as Valley housing prices quickly outpaced wages. And the rest, as they say, is history.
In July 2021, the sixth affordable housing community developed by Housing for Hope, an affiliate of Catholic Charities, along with Trinity Development Partners out of Springfield, Mo., broke ground on Mesquite Terrace, which will feature 297 units of affordable housing for individuals and families.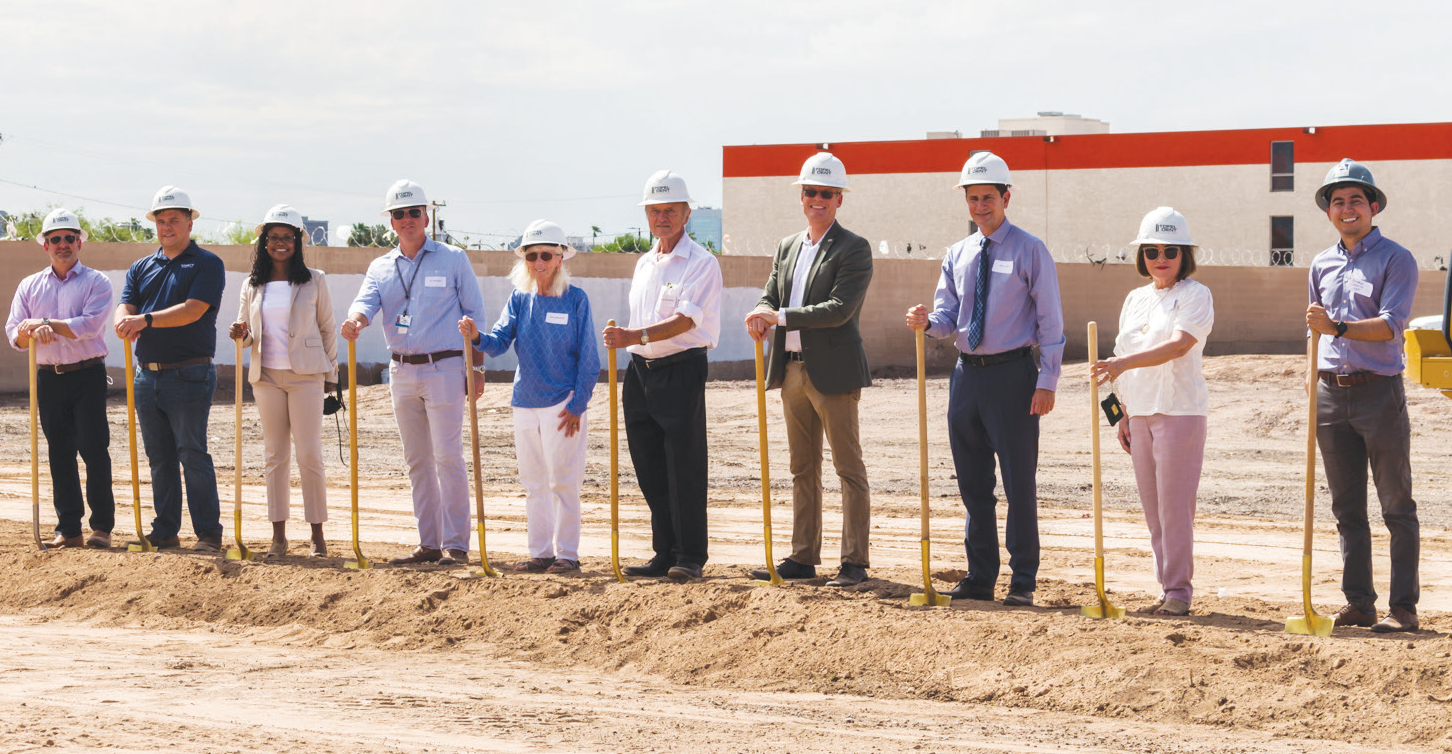 But it is important to note that all Housing for Hope communities provide more than just a place to live. With the help of compassionate resident services staff members from Catholic Charities, services such as community food pantries, after-school workshops for kids, community gardening, and more help provide a friendly, welcoming place to call home.