---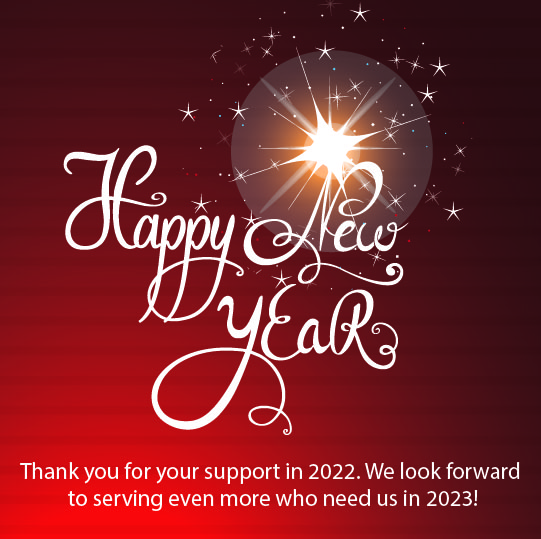 Happy New Year! We are excited and blessed to begin 2023! While last year had its share of ups and downs, we are grateful for the continued support of our donors, volunteers, community partners and team members. 
In fact, with your help, we raised over $42,000 on Giving Tuesday! One day of giving can make a lasting impact!
This year, we have big goals to further our reach and help our community's most vulnerable find permanent solutions. Will you join us? 
---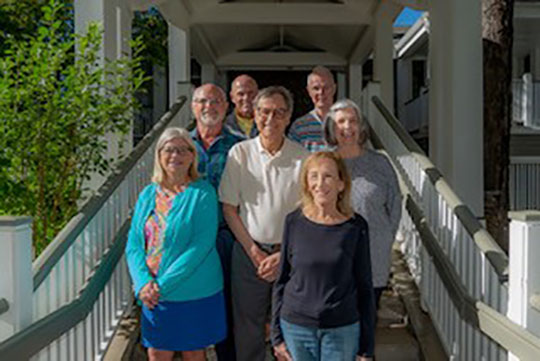 Forest Highlands Foundation Donates $54,000

Since 2015, the Forest Highlands Foundation has been a significant partner of Catholic Charities. Their ongoing support has been crucial to our programs, enabling us to serve those who are unhoused in Northern Arizona. Their recent grant of $54,000 to our Community Re-Entry program helps formerly incarcerated women make a positive transition back to society. The Forest Highlands Foundation is dedicated to supporting community organizations in Flagstaff and helping those in need find necessary resources and stability. We are so thankful for their continued partnership and commitment to those we serve.

---
January is Sex Trafficking Awareness Month

Catholic Charities has a long history of helping women escape sex trafficking and turn their lives around. While the DIGNITY program has undergone many changes since it began, it continues to walk alongside women in crisis and help them reach their goals. 
The lasting impact of this work may be best told by Barbara, a former client who participated in the program and found success, healing and happiness. 
---
AFP Spirit of Philanthropy
Award Honors Jim and Ellin LaBrie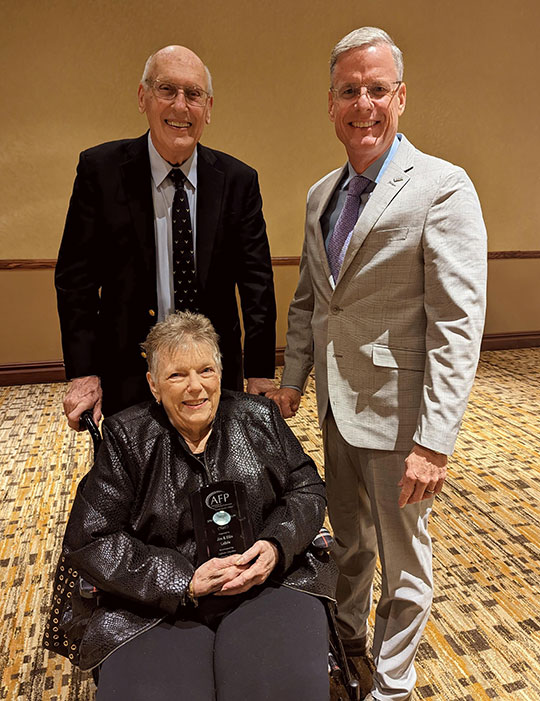 For more than a decade, Jim and Ellin LaBrie have been a source of inspiration at Catholic Charities. Beginning as a volunteer, Jim first served in our program for survivors of domestic violence and later as a member of the board of directors for six years. 
Jim and Ellin, owners of Bug and Weed Mart, have also made significant financial investments in Catholic Charities' programs as well as other organizations in the Valley. They truly have a heart for their community and serving others. 
Catholic Charities was privileged to honor the LaBries with a Spirit of Philanthropy Award at the 2022 Celebration of Philanthropy Awards Luncheon hosted by the Greater Arizona Chapter of the Association of Fundraising Professionals. The LaBries were among a handful of award recipients as part of National Philanthropy Week. 
Catholic Charities CEO, Paul Mulligan says, "The ongoing support for Catholic Charities from Jim and Ellin is tremendously appreciated and has helped improve countless lives over the years. We are blessed to have our friends Jim and Ellin as part of the Catholic Charities family."
---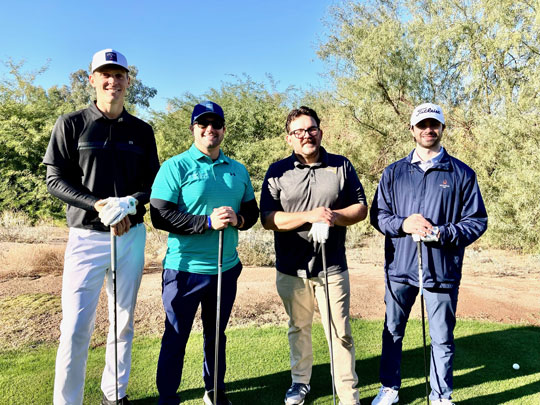 Golf Tournament to Benefit the Seminarians

Catholic Charites participated in the annual Golf for Vocations Tournament at The Legacy Golf Course in Phoenix. The tournament raised over $75,000 for the Seminarians. Special thanks to Alex Klein, Adam Carlat, Bryan Larson and Brad Bisko who participated on the Catholic Charities foursome.  

---
Emergency Santa Brings Hope to Children and Teens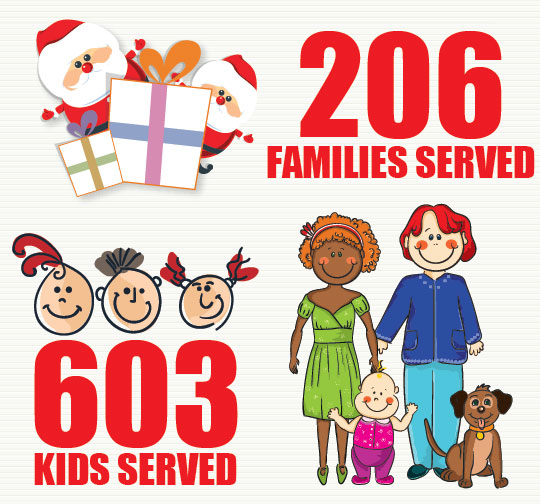 *More children and families are still being served.

---
---
Give the Most with the Greatest Joy

Have you ever wished you could help Catholic Charities but were concerned that giving may adversely affect your cash flow or your family's financial security?
There is good news! You can protect your future, your family and the causes you love by updating your beneficiary designations in the New Year!
It's easy to designate beneficiaries for assets that are not transferred through a will. For example, by completing a simple form, you can designate Catholic Charities as a beneficiary of your retirement assets, life insurance policy, bank accounts and investment funds. Please contact your account advisor or asset administrator to designate Catholic Charities as a beneficiary of these assets. Let us know if we can make sure the proper designations are in place so that your plans are carried out according to your wishes.
You can support our mission without impacting your security or your family's future. Contact us and talk with your attorney or advisors to learn more about the many easy, affordable ways to give back and make a difference including Beneficiary Designations.