Throughout the year, Teens' Closet seeks to help underprivileged teens with essential clothing and fulfill their wish lists of the things that matter most. The program is part of the Catholic Charities' North Star Youth Partnership in Prescott and provides new clothing at no cost to area teens aged 13-19 who cannot afford to purchase clothing. Teens' Closet is available by private appointment to teens all year long. It also provides help to teens entering adulthood – locating and preparing for jobs, interviewing tips, assisting with college applications, locating resources for food and more. Our team strives to help teens be healthy, happy and to break the cycle of poverty.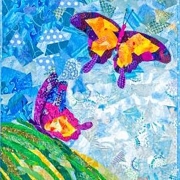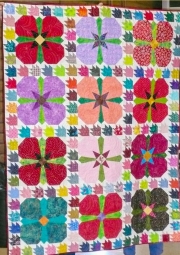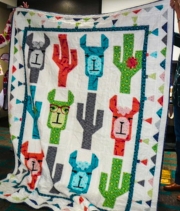 Warm Quilts for Prescott Area Teens
In addition to clothing, teens are also gifted their own warm, beautiful quilt - thanks to Prescott's Thumb Butte Quilters' Guild. In 1995, a group of women used their own money to start a new quilt guild in Prescott. Currently, there are over 40 women who meet regularly to make quilts. Thumb Butte Quilters' Guild mission is, "To advance the art and appreciation of quilting through education."
Thumb Butte Quilters' Guild has donated dozens of beautiful quilts to Teens' Closet all in brightly colored fabrics, which the teens are crazy about. When teens are told they can pick out their own quilt, especially in the colder months, their faces light up like a Christmas tree!
Community Partners Make a Difference
The Teens' Closet team is grateful not only to Thumb Butte Quilters' Guild, but to all the partners who help us to make a life-long difference in the lives of teens.
You can help teens and get an Arizona tax credit. Specify Teens' Closet in the donation form. Or help stock Teens' Closet by purchasing items from our Amazon Charity List. Add items to your cart, include your contact information in your gift receipt and check out. Items from our list will be shipped directly to us.
Krystal Koons is the Supervisor at Teens' Closet. She has been with North Star Youth Partnership, a program of Catholic Charities, since 2006. North Star values all youth and empowers them to be healthy, self-assured and involved in their communities. They do this by providing programs to engage youth in educational, recreational, leadership, and service learning opportunities.