The following is a letter from Lenore Velky. She has been a foster/adopt parent with Catholic Charities since 2009.
When I first considered being a foster parent, Catholic Charities was recommended to me. I wasn't Catholic and did not think I would qualify - but I contacted them and found that it was not the case!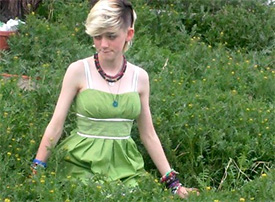 Renee Livas has been my caseworker ever since. I am thankful for Renee and Catholic Charities in general. She has always been available to me when I needed support or assistance. I was 48 and had never had children, I took the class and was so unsure of myself, and Renee assured me I would be fine.
When my first placement came along, she was a great support. A few years later, I told her I wanted to adopt. Renee spent a long time looking for a match for me, and she made a great one. My daughter, Macy, has been with me for five years now, and through all the ups and downs, Renee has been there. She'll send an email to check in. I would send pictures and updates of Macy growing.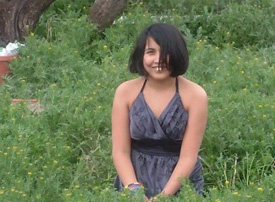 A year ago, Macy came to me and requested a sister. So I asked Renee to go on a quest to find a young girl that would fit in our artistic, right-brained family. Renee matched us with Tiana. During her first visit to our home, she fit right in. While there are always challenges when a new child comes into your home, Macy, Tiana and I have met the challenges and worked them out.
I love being a mom at 53. But I am not sure I would have made it this far - and as well as I have - if it were not for the support of Renee Livas and Catholic Charities.
If you are like Lenore Velky and interested in becoming a foster care parent or adopting, please contact Sally Gramke at Catholic Charities by emailing This email address is being protected from spambots. You need JavaScript enabled to view it. or calling 602-943-3843 ext 51910. We will provide you with the support you need to make a lasting difference in a child's life.