---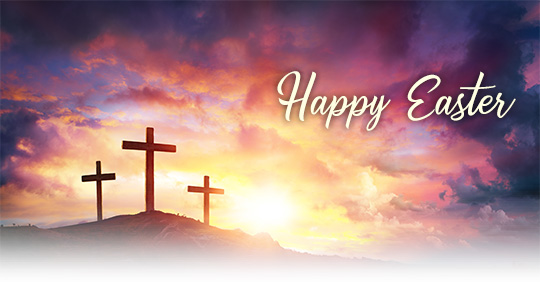 ‍We hope you and your family enjoyed a blessed Lenten season and a joyous Easter. As a faith-based agency, we try to embody the Spirit of the Good Samaritan and serve those in need around us with kindness and dignity. 
April is National Volunteer Month! We are grateful for the wonderful volunteers who walk alongside those we serve at Catholic Charities. Volunteers are instrumental to our success, and we recognize the remarkable value they add to our agency. 
Thank you for your incredible support during Arizona Gives Day! Because of you, we've surpassed our goal and raised $24,358; this is a $5,000 increase over last year! These funds will help Veterans experiencing homelessness, children in foster care, families fleeing violence and more. 
---
Desert Financial Helps Meet the Need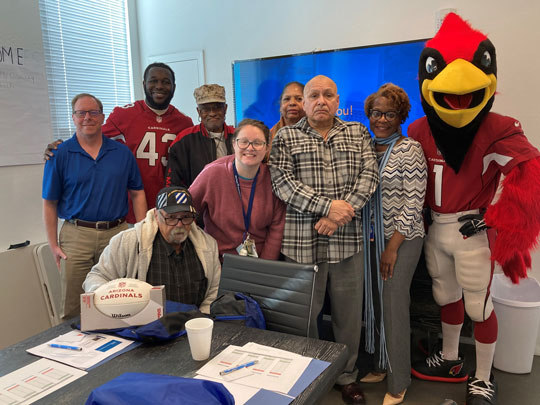 Catholic Charities is excited to continue our partnership with Desert Financial Credit Union! Since becoming partners in the summer of 2022, they have been a big help in supporting our programs in Central and Northern Arizona. 
From preparing bags for the Girls & Sports Day in Prescott to teaching a budgeting class to Veterans in our Phoenix programs, Desert Financial continues to step up to meet the need. During the holidays, Desert Financial sponsored our Emergency Santa program and visited our Care Campus in Mesa to decorate and distribute gifts to families. We are grateful for their sponsorship and volunteerism! 
---
Intern Goes Above and Beyond in Serving Others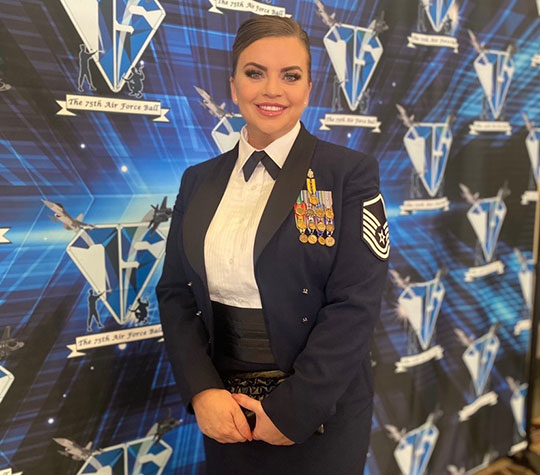 Ruth Messerschmidt is anything but average. As a single mother raising three young daughters, she is also a Master Sergeant in the Air Force, as well as the new master's level intern at Catholic Charities' MANA House and Veterans Outreach Center (VOC). 
In addition to the internship, Ruth is a Healthcare Outreach AmeriCorps member at both the state and national level. Ruth's focus at MANA House is outreach to homeless Veterans. Read more about Ruth's remarkable volunteerism and dedication to serving others.
---
Arizona Parishes Participate in Tax Credit Weekend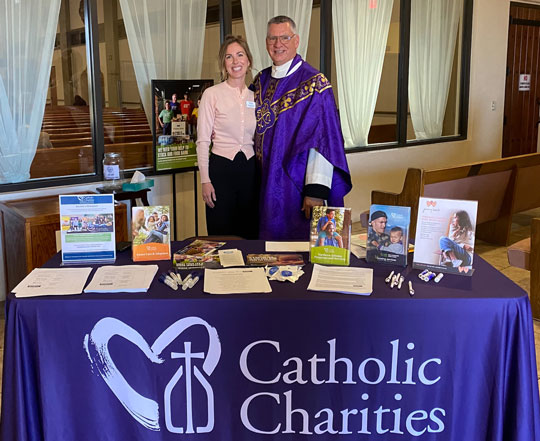 Catholic Charities was honored to be part of an initiative to raise awareness and educate taxpayers on their ability to redirect their taxes to the charitable cause of their choice. On March 11th and 12th, dozens of staff and volunteers from Catholic Charities joined the Society of St. Vincent de Paul, Foundation for Senior Living, and Catholic Education Arizona in visiting 22 parishes throughout the Diocese of Phoenix to share how our organizations change lives using Arizona Tax Credits. 
"The Arizona Foster Care Charitable Tax Credit allows Catholic Charities Community Services to recruit, train and license families so we can place and adopt more children of all ages." said Paul Mulligan, President & CEO of Catholic Charities. "The tax credit provides a no-cost opportunity for Arizona taxpayers to show compassion toward these kids and families, and truly change lives." 
You have until April 18, 2023 to make your tax credit gift! To learn more visit: www.catholiccharitiesaz.org/taxcredit
---
Juniper House Proves Lifechanging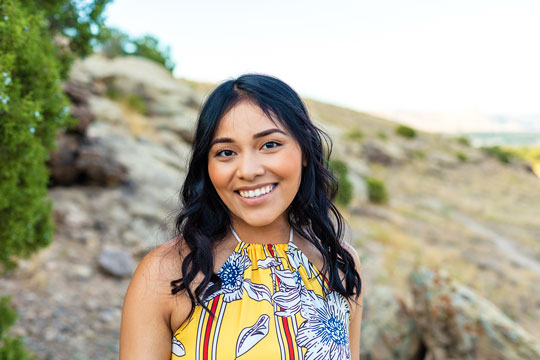 From a young age, Brianne knew drugs and alcohol all too well. Her mom struggled with alcohol to the point that Brianne had to be removed from her home when she was 5 years old. Brianne then turned to drinking and substance use when she was 16. Soon after, Brianne was arrested for the first time. 

After years of substance use and involvement in the judicial system, Brianne found Juniper House, one of Catholic Charities' Community Re-Entry programs that provides safe, affordable, temporary group housing for those who have had justice involvement and need help getting back on their feet. Read about how Brianne's life has turned around since finding Catholic Charities.
---