---
During the month of February, we tend to think about cupid, love and Valentine's Day. This year, we invite you to join us in focusing on loving your neighbor. This month's Catholic Charities Connect is full of examples of our community partners, team members and others who are committed to helping our most vulnerable neighbors. 

---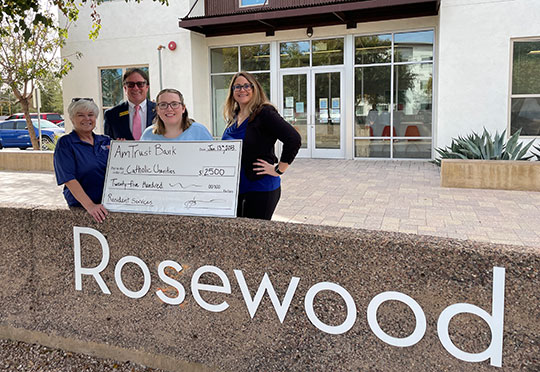 Catholic Charities is thrilled to recognize AmTrust Bank as our Corporate Partner of the month! They have walked alongside our Resident Services team, assisting in our housing communities. Jim Powell, Vice President and Branch Manager, says that seeing the families thrive is impactful to him and his team. 
Jim Powell and Shelly Baldrige recently visited our Rosewood Court community and presented a check for Resident Services. Additionally, AmTrust has committed to investing in our communities by bringing in more teams to volunteer. Thank You AmTrust!
Former CEO Continues to
Support Catholic Charities Work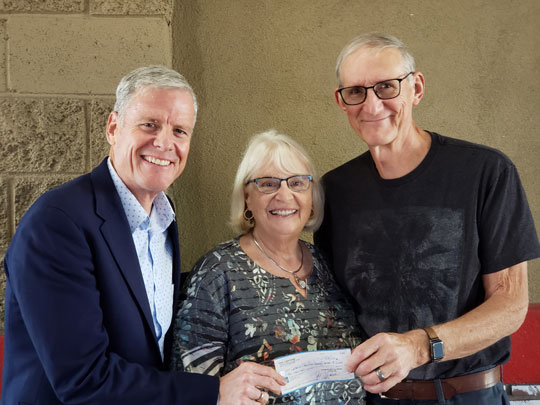 Catholic Charities would like to recognize and thank longtime donors Paul and Linda Martodam.
The Martodams have generously supported the work of our agency for many years. They have also become members of our Legacy Society by choosing to donate a portion of their estate to benefit Catholic Charities for the future.
Paul enjoyed a long and distinguished career of service as Catholic Charities Chief Executive Officer in both Arizona and Minnesota. He continues to personally serve as an "Asker, Ambassador and Advocate," truly demonstrating what being a "AAA" Board Member, and now Emeritus Board Member for Catholic Charities, is all about. 
"We are so very grateful and humbled to have Paul and Linda as part of our Catholic Charities Family. Not only have they blessed us with financial gifts and volunteering, but their decision to name Catholic Charities in their will and estate plan will help provide future funding to those vulnerable individuals and families we serve," said Paul Mulligan, President & CEO. 
To find out more about our Legacy Society and how you can include Catholic Charities in your will or trust, contact Angie Trumble at LegacyGiving@cc-az.org or call 602-499-6030. You can learn about Planned Giving and model a Legacy Gift at LegacyGiving.CatholicCharitiesAZ.org.
---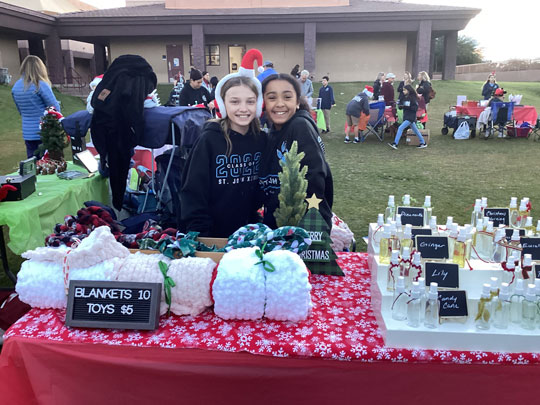 St. John XXIII Catholic School Miracle Project

Sixth grade students from St. John XXIII Catholic School are committed to living out their faith in service. Each student selected a Catholic Charities program to support, created items to sell at a marketplace and raised money. All their proceeds went directly to our programs. This year, Miracle Projects raised over $13,000 in monetary donations and contributed 1,688 volunteer hours toward this project! 

---
Prescott Property Manager Is Unsung
Hero in Fight Against Homelessness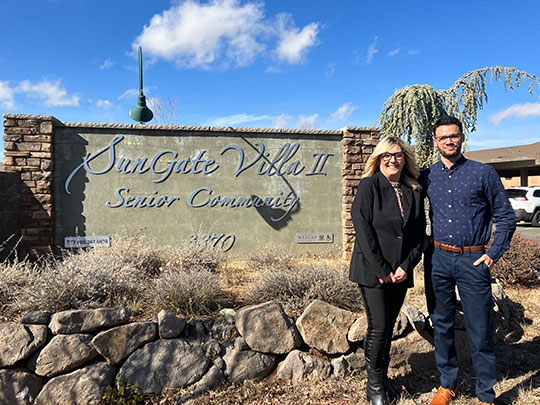 One of the key components of addressing homelessness is building relationships with landlords and property managers who have a heart for helping others. This is especially important in Arizona, where living costs continue to skyrocket and it's becoming increasingly harder for individuals with limited or fixed incomes to be housed without assistance.
Relationships with people like Debra Williams, Property Manager at Sungate Villa II Senior Community in Prescott, are invaluable. 
Read about the impact Debra makes for our clients experiencing homelessness.
---
Catholic Charities PATH Team in the News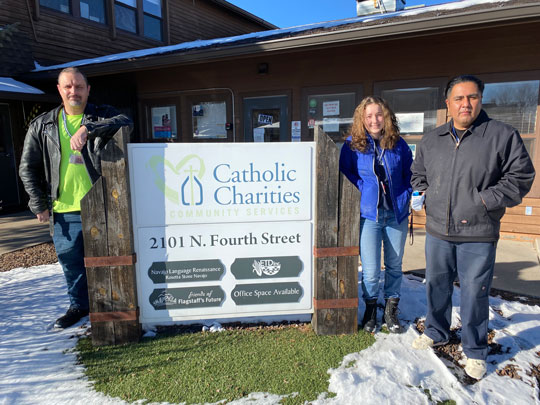 Catholic Charities' PATH team doesn't take a break when the temperatures drop! In fact, they know winter weather can be deadly for those who are unsheltered. The PATH team searches forests, tunnels, alleys and anywhere people experiencing homelessness may attempt to find shelter. 
Learn more about this team and their life-saving work in AZ Central.
---