Emergency Santa Christmas Miracle Makers
‍Special thanks to our Emergency Santa corporate sponsors for their generosity! Catholic Charities Emergency Santa program allows hundreds of children and families to experience the joy of Christmas each year. Sponsorships like this help us purchase gifts for parents, guardians and foster parents to give to children and teens.
---
‍We are grateful for all our amazing sponsors this year, including:
‍

American Philanthropic

APS

AZ Cardinals 

Catholic Education Arizona

Desert Financial Credit Union 

Executive Council Charities 

Marketline Mortgage 

Moss Adams

One 2 One Wealth Strategies 

Pro Glass

Trinity Development 
‍It is not too late for you or your company to join in the holiday spirit this year by donating toys to our Emergency Santa program! For more information or to sign up, please contact Wendy Owens at wowens@cc-az.org
---
Holiday Cheer for Foster Families in Northern Arizona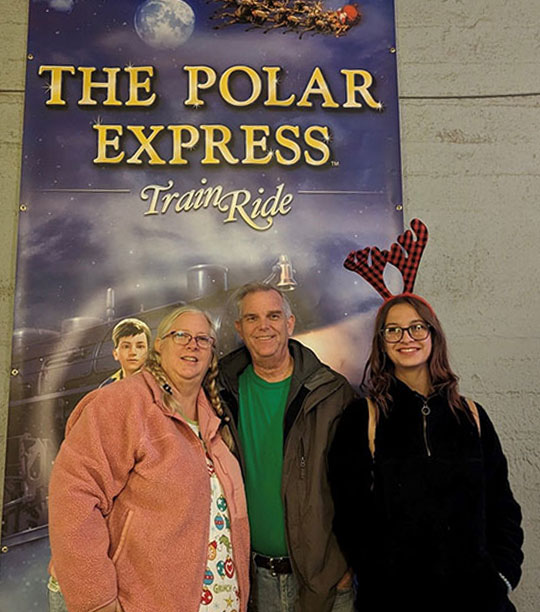 Thank you to Grand Canyon Railway for continuing their annual tradition of donating Polar Express tickets! This year, our Foster Care and Adoption program received 25 tickets. On the evening of November 11, families from Flagstaff and Prescott enjoyed a fun-filled train ride to the "North Pole" that included singing Christmas carols, dancing, festive treats, and a visit from Santa and his elves.
Jacqueline Ailiff, Catholic Charities Foster Care and Adoption Specialist, joined families on the Polar Express and described the reaction of the children. "For children in foster care, often times this is their only chance to experience something like this, and I hope they remember it for a lifetime. It's an opportunity that most of the children wouldn't otherwise have." 
---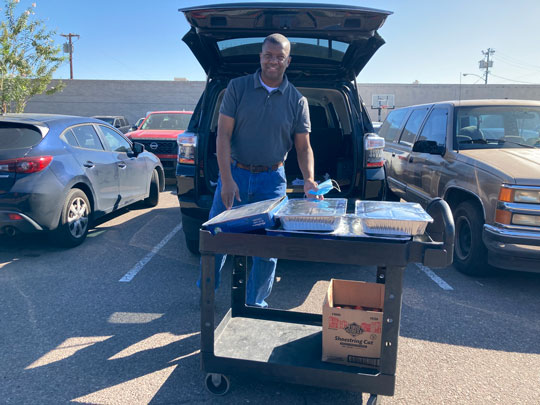 Serving up Fresh Meals with Feed
Phoenix and Local First Arizona

Since September 2021, Catholic Charities has been partnering with the City of Phoenix and Local First Arizona by bringing high-quality meals to vulnerable populations across the city. Local restaurants, farmers, and food entrepreneurs help prepare meals to sustain local jobs and supply chains while helping provide nutritious food to those in need.
During the height of the pandemic, Rosewood Court affordable housing community was receiving 128 delicious pre-packed dinners and Catholic Charities' MANA House was receiving 200 quality lunches every week!
Our deepest gratitude goes to Wilford Rhine of Solo's Café, who continues to deliver 76 uniquely prepared lunches on Thursdays, including a special Thanksgiving meal! These partnerships allow us to serve our residents and Veterans nutritious food while upholding their personal dignity. 
---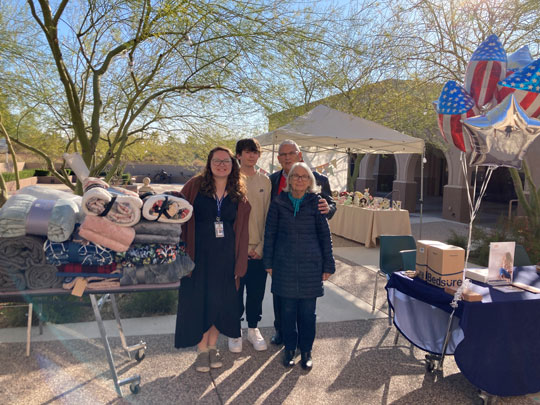 St. Bernard of Clairvaux Blesses
MANA House with Blankets
Recently, St. Bernard of Clairvaux Catholic Church and their Sanctity of Life group in Scottsdale chose to do a blanket drive for Catholic Charities' MANA (Marines, Army, Navy, Air Force) House. MANA House has received approximately 100 blankets, with more on the way, to share with our Veteran Outreach Center and Northern Arizona Veteran Services. We truly appreciate the love this warm, welcoming group has for our Veterans and we hope to work with them on future projects. 

---
Paul Mulligan and Malissa Larson Meet Pope Francis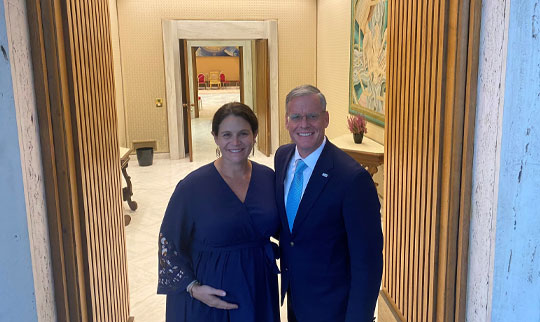 Recently, the Holy Father and Bishop of Rome, Pope Francis, held a private meeting with our CEO, Paul Mulligan; Sr. Director of Community and Faith Engagement, Malissa Larson; and a small ecumenical group. This group of 40 people traveled to Rome from around the globe. 
The desire is to grow Christian unity worldwide and pray the prayer of Jesus in John 17: "Father, may they be one." Meaningful conversations and connections came from spending time together around tables and across lines of difference. This meeting will continue to enrich Catholic Charities' mission of walking alongside the most vulnerable. 
"Time belongs to the Lord. Trusting in Him, we move forward with courage, building unity through discernment, to discover and implement God's dream for us, and the paths of action ahead." – Pope Francis
---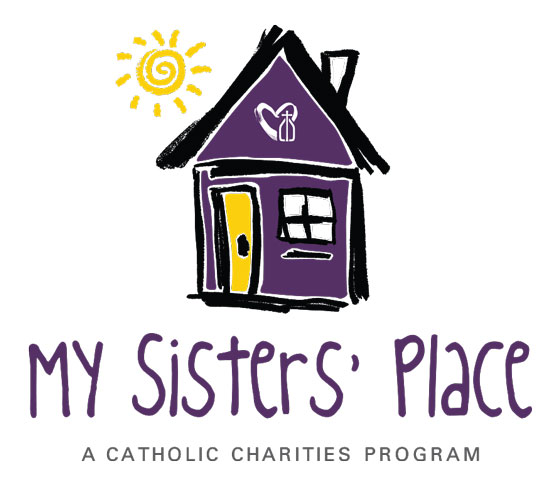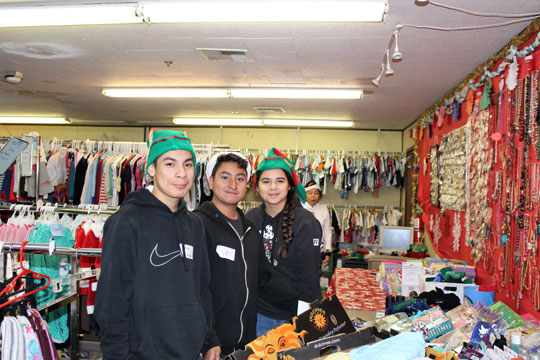 ‍During this holiday season, please include Catholic Charities in your holiday giving and make Christmas a little brighter for children in foster care, or those who are experiencing homelessness or in crisis.
‍May the God of hope fill you with all joy and peace in believing, so that you may abound in hope by the power of the holy Spirit. Romans 15:13
---