September is Catholic Charities Awareness Month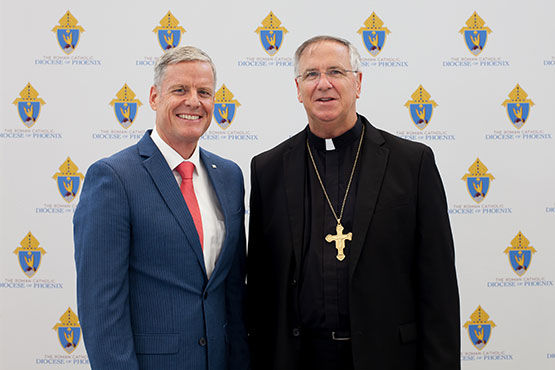 Catholic Charities President and CEO Paul Mulligan with the Most Rev. John P. Dolan, Bishop of the Diocese of Phoenix.
On September 27th, we celebrate 89 years of service and begin our 90th year! It's amazing to see how far we've come from our humble beginnings during the Great Depression. This month, parishes across the diocese will celebrate with us. If you see a Catholic Charities table after mass, stop by and say hello.
We are also happy to welcome Bishop John Dolan to Arizona. Bishop Dolan is the 5th bishop of the Roman Catholic Diocese of Phoenix. His joy and passion for serving others is evident throughout his long career in San Diego. Bishop Dolan's message to, "Be good, be loved, be blessed," resonates with our work as the social service arm of the diocese and is at the heart of what we do. Join us in praying for our new bishop.  
---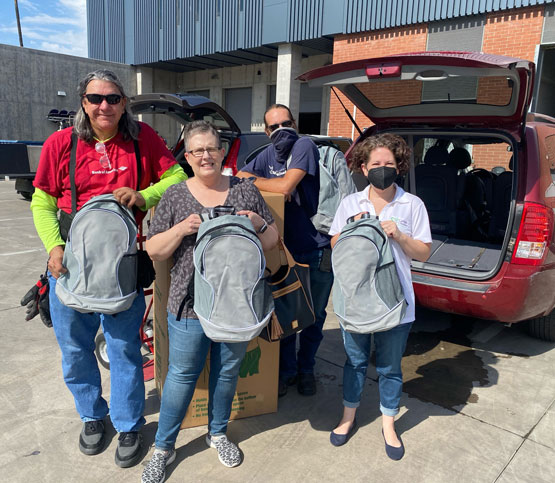 BHHS Legacy Foundation Donates 500 Backpacks

We are grateful to the BHHS Legacy Foundation for their generous donation of backpacks for the children we serve throughout Central and Northern Arizona. Backpacks will be distributed to children in our early education programs, foster care, our family homeless shelters, community center, affordable housing communities and more. This annual donation, now in its fourth year, is a vital collaboration helping us equip children for school. Thank you!
‍As far back as she can remember, Mary Tabuena's family prayed the Rosary. Now a wife, mother and grandmother, Mary considers herself fortunate to have been raised in a loving Catholic home with parents who taught her the value of prayer, as well as how to pray.

 


It's this strong foundation of faith that led Mary to become a Prayer Champion with Catholic Charities. A Prayer Champion receives requests from the community and prays for anyone in need of support, love or encouragement. Read more about Prayer Champions and how you can get involved.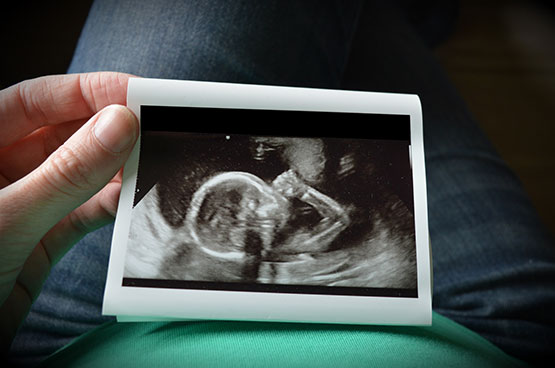 Choosing Life and Adoption
Life was difficult for Beth. At 22 years old, she discovered she was pregnant. Beth had a strained relationship with her ex-boyfriend, the father of her unborn child, and she was estranged from her family. Unemployed and without reliable transportation, Beth didn't feel parenting was a viable option.
 A friend had heard positive things about the Catholic Charities Joining Hearts program and encouraged her to call.  
Read more about Beth and her courageous decision to choose adoption for her child.
‍Serving Foster Families in Northern Arizona

‍For over 20 years, Donna Baldonado has been helping foster families in Northern Arizona. Ensuring children stay safe in a qualified foster home and receive appropriate care is incredibly fulfilling for Donna. It's what gets her out of bed every day and excited to go to work. 

 

Emergency Santa Sponsors Needed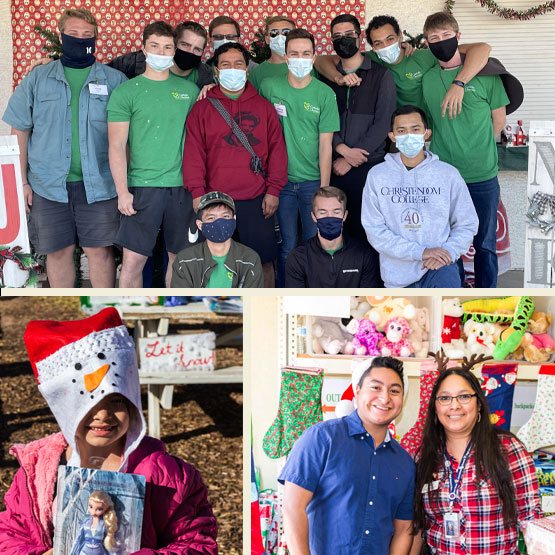 Christmas is just around the corner! Each year, our Emergency Santa program offers parents a way to provide Christmas gifts for their children in exchange for volunteering in their community. To make the miracle of Christmas possible for hundreds of children, we need your help!
Please join and invite others in sponsoring this event, volunteering or hosting an in-kind donation drive for Christmas gifts. Learn all the ways you, your business or community group can get involved by contacting Wendy Owens at wowens@cc-az.org or 602-650-4827.  
---
‍Do You Need Your Windshield Replaced?

‍Anytime Auto Glass will donate $100 to Catholic Charities if you get your windshield replaced through them. It's easy, many insurances cover it and they come to you! Plus, you get to choose which program benefits from the $100 donation you helped make possible. Simply text 480-430-4597 and include the program of your choice:
Emergency Santa

 

Homeless Outreach

MANA House or

Westside Head Start
 Anytime Auto Glass serves throughout the Valley and in Flagstaff.