Summer is here and that means high temperatures, children out of school and longer days. Do you have a plan for a fun, safe summer? Robyn Johnson, a Catholic Charities parent educator, suggests these four tips.
1. Car Safety
The inside of your car can quickly reach dangerous temperatures in the summer. Establishing a safety procedure for loading and unloading children into the car can prevent accidentally leaving a child behind. Leave your purse or cell phone in the back seat as a reminder. Check all seats prior to closing the car doors and remember to remove children first, then groceries or other belongings.
Keep car seats and buckles cool by freezing water in a plastic gallon container. Place the frozen container in your child's seat while you and your child run errands. Always check temperature prior to placing child in the seat.
2. Pool Safety
Supervise children around water at all times. Remember to keep rules short and simple like, "No adults = No pool" or "Ask an adult before you swim."
For the best supervision, use a buddy system, pairing one adult with each child during swim time. If you must leave the area, assign a life guard until you return. Barriers, alarms and safety covers are a great idea to keep unsupervised kids out of the water, but remember that safety systems are not foolproof and adult supervision is always the best choice.
3. Sun Safety
The UV Index is blazing during Arizona's summer months. Protect your skin with a broad spectrum sunscreen that protects against both UVA and UVB rays and has an SPF of 30 or higher. And don't forget to reapply it every two hours. Limit sun exposure from 10 a.m. to 2 p.m. This is when the sun's rays are the strongest. Don't forget to protect eyes and lips, too.
Children under six months should be kept in the shade. Use hats and light protective clothing to protect their skin. Look for sun screens without harmful chemical additives.
4. Keep Hydrated
Water is the best way to stay hydrated. Water needs increase with higher temperatures and the amount of time spent outdoors. Keep a water bottle for each family member and drink frequently throughout the day. Infants receive most of their fluid needs through breastmilk; check with your pediatrician prior to offering extra water.
Keep these four tips in mind to maximize your summer fun and relaxation. Be safe and stay cool!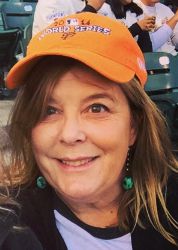 Robyn Johnson is a parent educator with the Arizona Partnership for Children program Parents As Teachers. AzPAC is a partnership between Catholic Charities Community Services and Devereux that provides family support through home visits, group connections, screenings and assessments along with needed resources.