Do you dread the piles of candy given out on Halloween due to your child's food allergies or you just don't want your child to eat that much sugar? What if there was a way to eliminate candy consumption without losing out on all the fun at Halloween?
The Teal Pumpkin Project is here to help you! This project was started to raise awareness about children with food allergies and other children who are in need of special diets for medical reasons. You can participate by painting a pumpkin teal and placing it on your front porch or by printing a free sign for your door. Then, provide a safe experience for children with food allergies by offering exclusively non-food items. If you prefer, you can provide the option of a food or non-food item to each child who trick-or-treats – just make sure to keep them in separate containers to avoid allergen contamination!
Teal Pumpkin Project Ideas
Here are some ideas for Halloween themed treats:
Glow Sticks
Temporary Tattoos
Rings / Bracelets / Necklaces
Small figurines such as spiders, lizards, or dinosaurs
Bubbles
Pencils / Pens / Erasers
Stickers
Whistles / Kazoos / Noisemakers
Stamps or Stencils
Cookie Cutters
Vampire Teeth / Rubber skeletons
Mini Notepads
Benefits to participating:
All children feel included on Halloween!
It's a great way to teach all children about helping others and being inclusive!
It's a healthier way to still have fun!
You can turn it into a social event by hosting a Teal Pumpkin painting party with your friends to prepare for Halloween!
The treats will last much longer than candy will!
For more information and free printable signs, please visit www.tealpumpkinproject.org.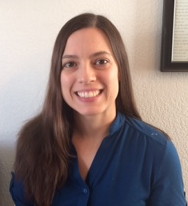 Mary Cannon is a program manager with Catholic Charities' Parents as Teachers program in partnership with the Arizona Partnership for Children (AzPAC) program. AzPAC is a partnership between Catholic Charities Community Services and Devereux Advanced Behavioral Health Arizona that provides family support through home visits, group connections, screenings and assessments, along with needed resources.