Westside Head Start (WSHS) provides comprehensive early childhood education to children of low-income families, ages 3 to 5.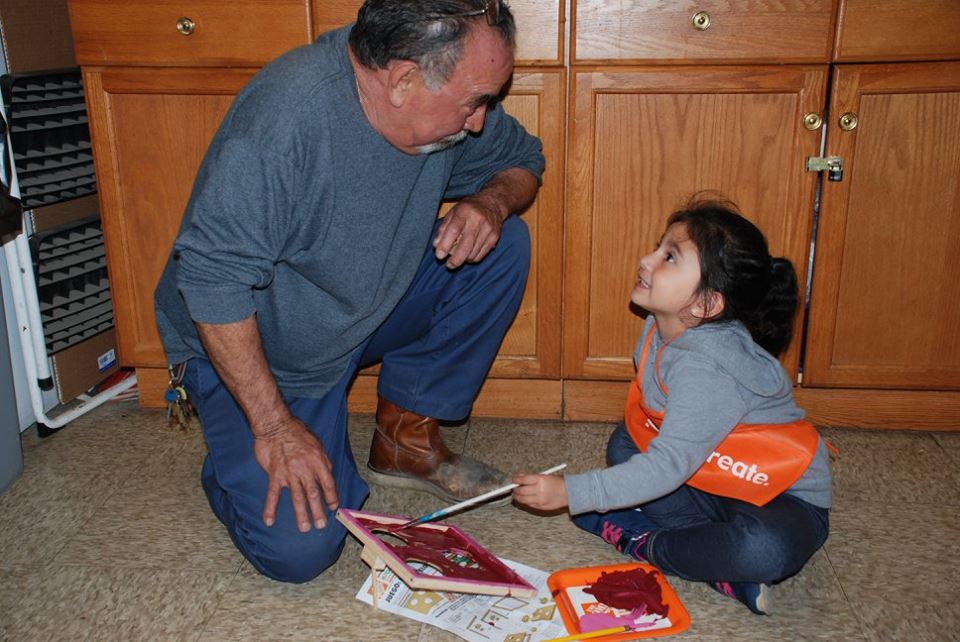 Last year, Westside Head Start adopted the Strong Fathers, Strong Families curriculum. "The curriculum focuses on father/male role models engagement in the areas of math, literacy and science," said Karla Solano, community engagement manager at WSHS.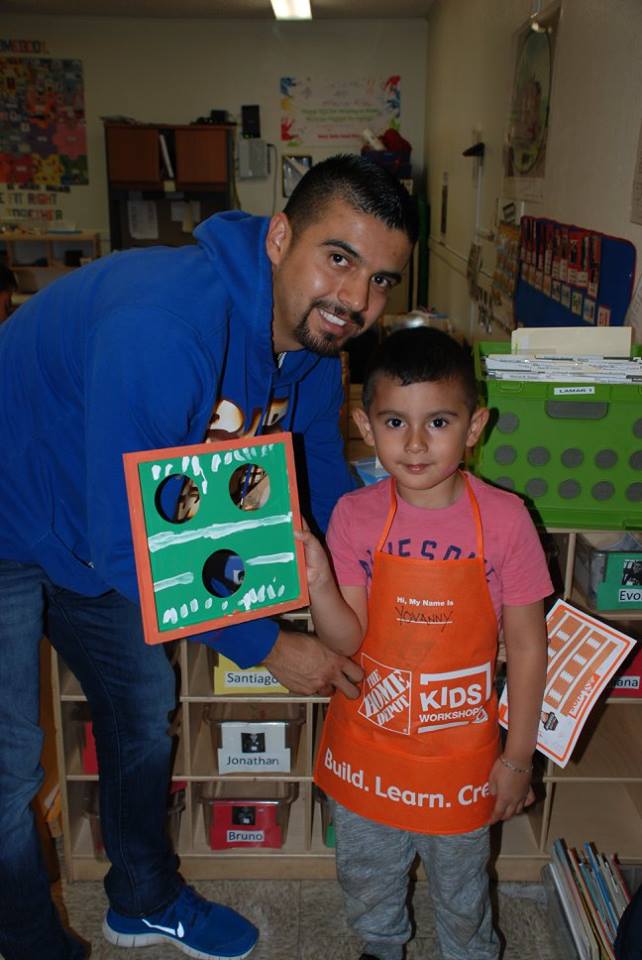 Tyra, a parent volunteer, took the initiative to contact Home Depot about helping with Science Night. Home Depot was happy to get on board. "Tyra also helped the teachers plan projects, made flyers, called families to remind them of the event and made sure everything was ready," said Solano.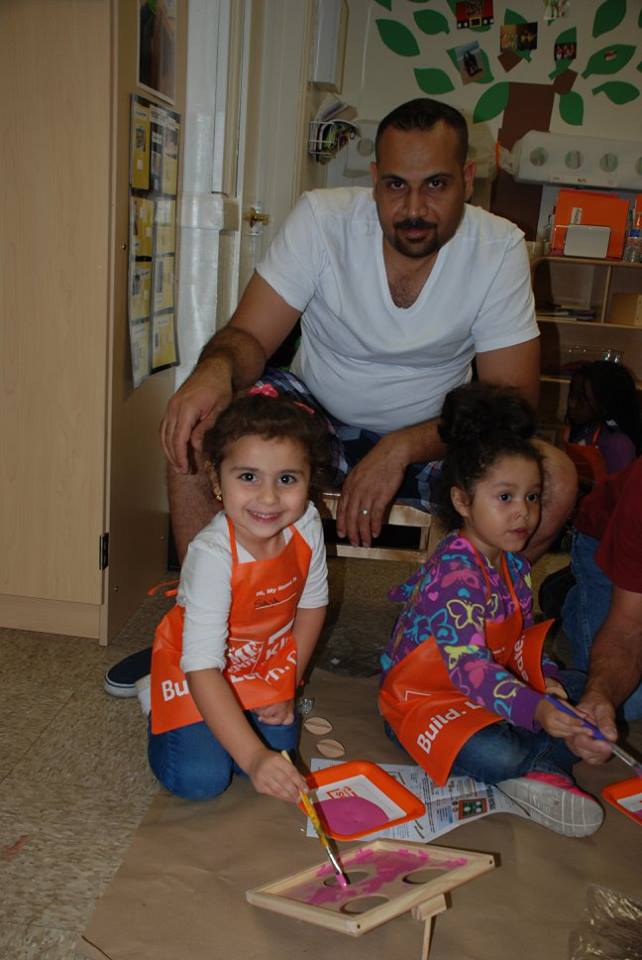 There were 36 male role models who attended Science Night, ranging from dads, grandparents, brothers and uncles.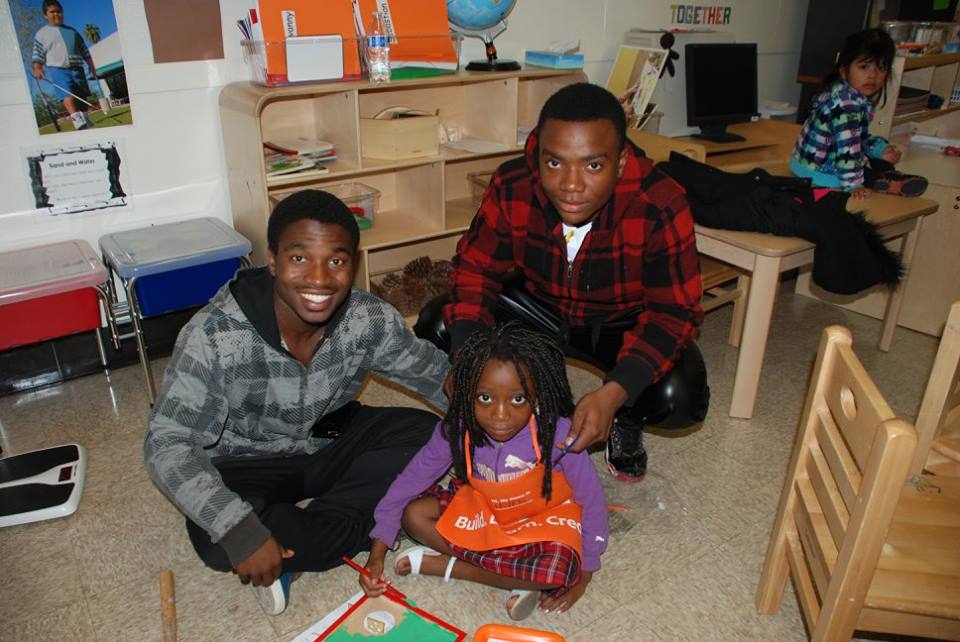 The men helped the students create football fields.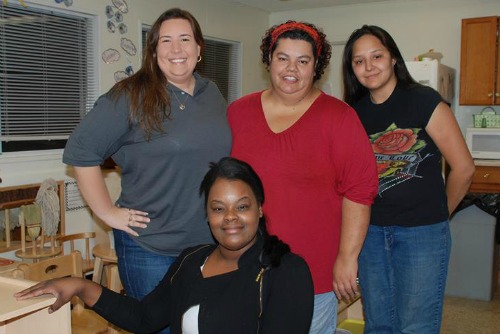 Four volunteers from Home Depot delivered the materials and helped with the activities.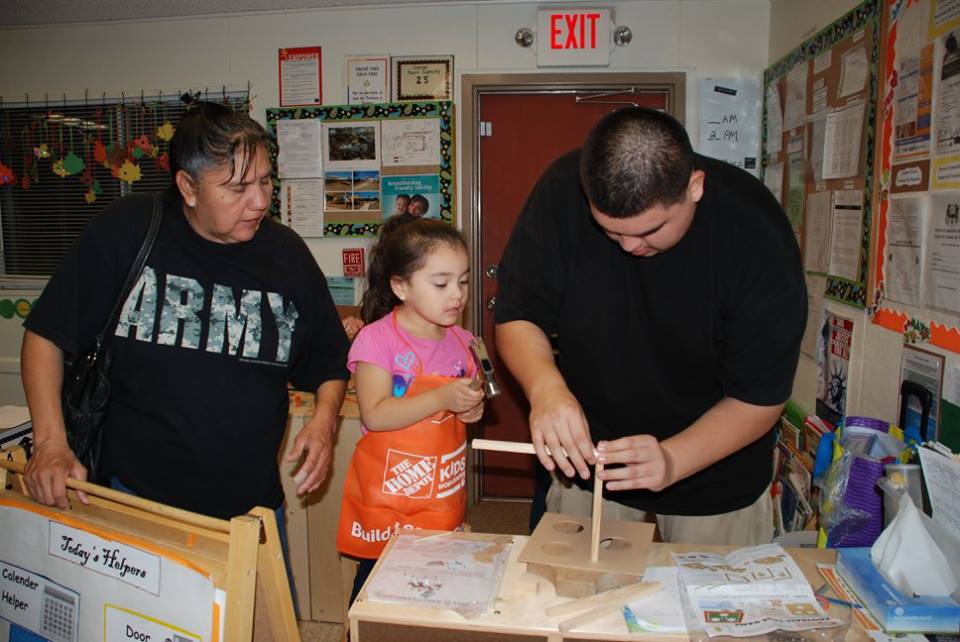 Home Depot is no stranger to WSHS. In previous years, teachers, children and families have either invited Home Depot staff to the classroom to do activities or have attended field trips at the store.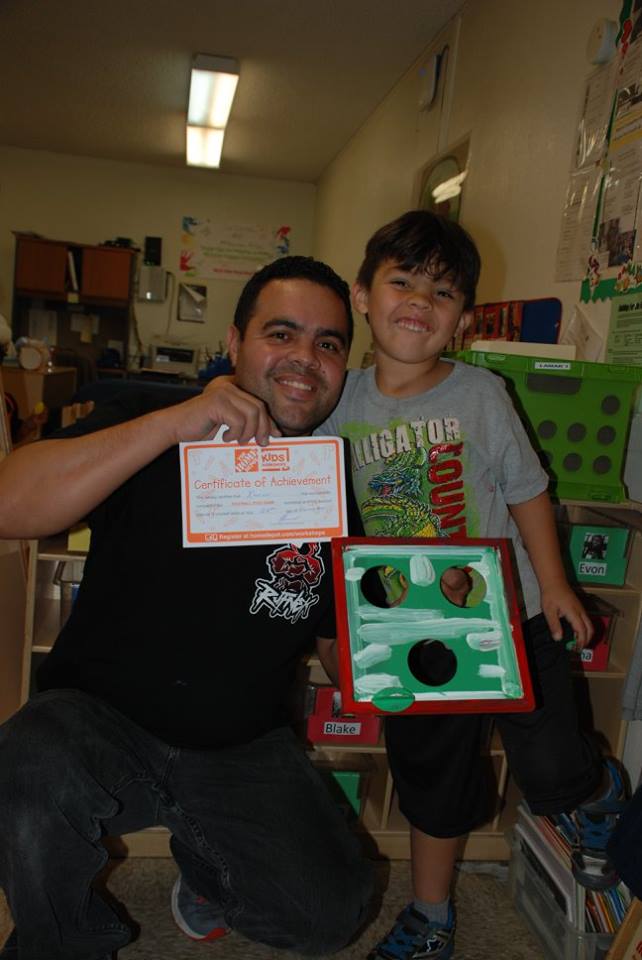 Events like Science Night are a group effort by teachers, family support specialists, parents and volunteers.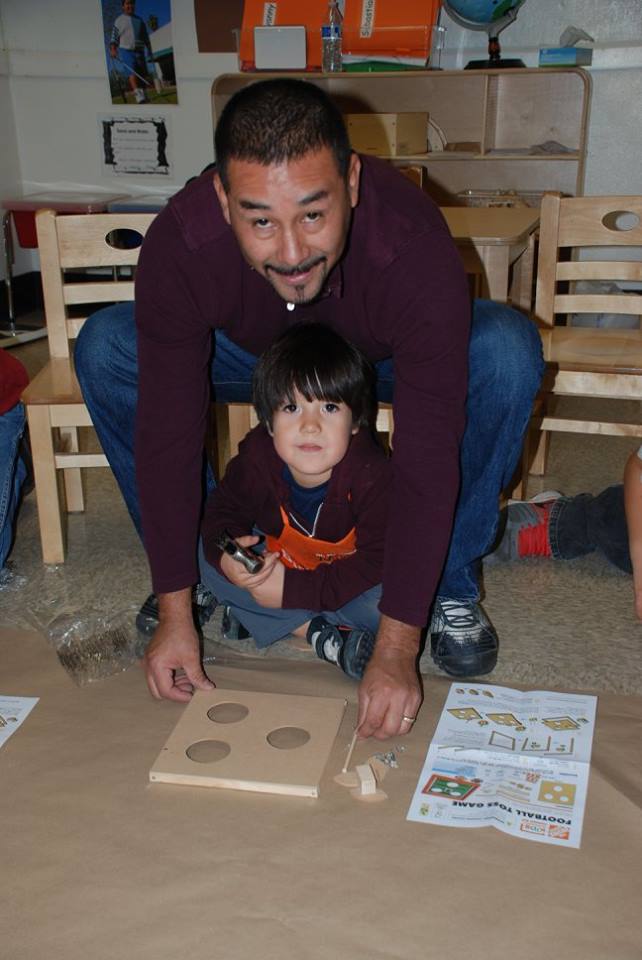 We'd like to thank Home Depot for their sponsorship of Science Night. It was a huge success!
You can be a part of the great things that happen at WSHS be giving a one time or montly gift to the program!