---
As We Enter our 90th Year of Service … 
---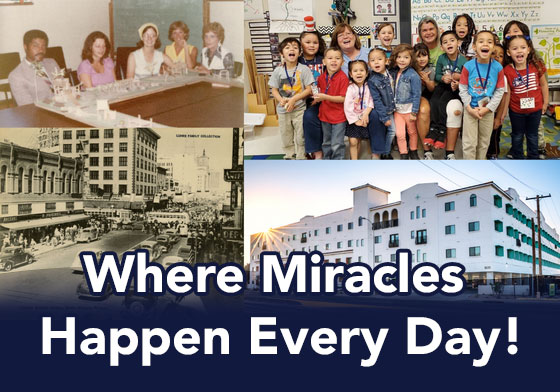 It has been an honor and a privilege to serve in an agency which has walked alongside our community's most vulnerable children, individuals and families since 1933. And today, we kick off our 90th year of service!
From our humble beginnings in the Phoenix area serving children without families, to our most recent expansion into Bullhead City with our Legacy Foundation Christine Stamper "Center for Help & Hope" serving those experiencing homelessness, our agency has continued to be The Good Samaritan across Central and Northern Arizona. 
While our state is experiencing tremendous challenges – extreme drought, increased homelessness, skyrocketing housing prices, and more – our agency continues to pivot and adapt to meet the needs of our communities and lend a helping hand wherever we can, following the example of Christ.  
I ask you to pray with us today that we be blessed in advancing our mission and that our impact continues to increase throughout Arizona. Pray especially for those we serve, for our volunteers, and for our dedicated team members. We strive to work together to make Catholic Charities a place "Where Miracles Happen Every Day."  
But as you do so, please know this: we could not do it without you. We are so grateful for your continued support of our agency. All of us at Catholic Charities look forward to working with you to achieve even greater impact in the future! 
May God richly bless us all!