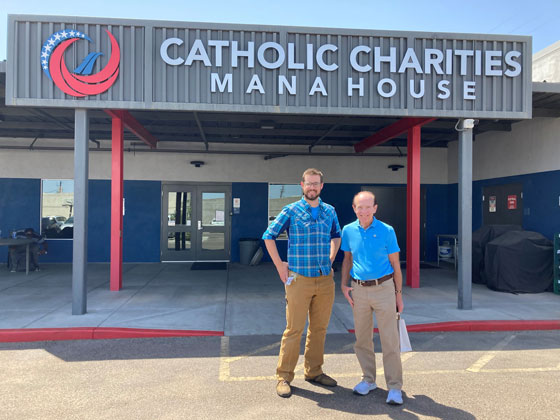 CARS makes donating your vehicle and real estate easy. Bruce Bauer, CARS Director of partner support, traveled to Phoenix recently to meet with the Catholic Charities team at MANA (Marine, Army, Navy, Air Force) House. Although CARS is a long-time corporate partner, this was the first time Bruce got to see our work and the facility in action. After the tour, he met with the Catholic Charities team and provided training on the vehicle donation program, as well as the new real estate donation program. Cole Hickman, Senior Program Manager at MANA House, and his team were able to personally thank Bruce and the team at CARS for the investments they have made in Catholic Charities programs. Thank you, CARS, for your partnership.
---
CORPORATE PARTNER SPOTLIGHT:
United Healthcare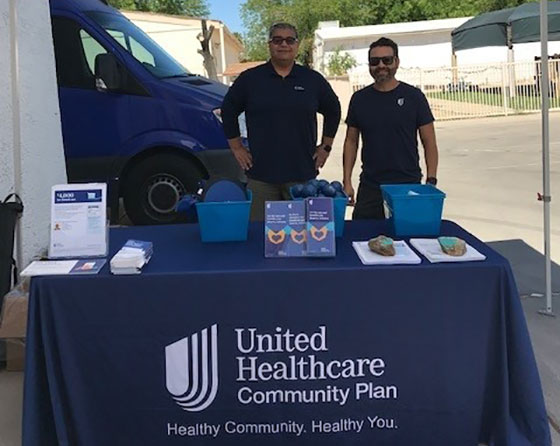 ‍We are so grateful for United Healthcare and their active commitment to the community. United Healthcare has supported our affordable housing communities, MANA House, Westside Head Start, Emergency Santa, and Parents as Teachers with significant financial and in-kind gifts. They are always ready to lend a hand through volunteering including reading to children or distributing food and personal protective equipment. Thank you United Healthcare!
---
VOLUNTEER SPOTLIGHT:
Seminarians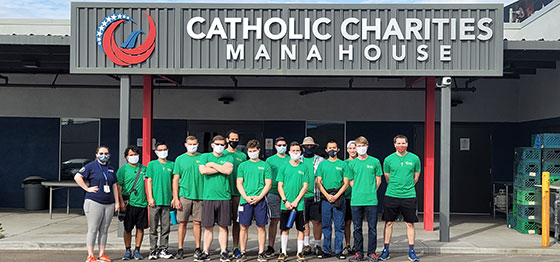 ‍During an unpredictable time, God faithfully blessed Catholic Charities with Seminarians from Nazareth House, a seminary formation house in the Diocese of Phoenix. Their steadfast service has been an essential part of sustaining and advancing our mission while loving our neighbors. In total, Seminarians served...

---
CLIENT STORY
The Impact of Fostering Refugee Youth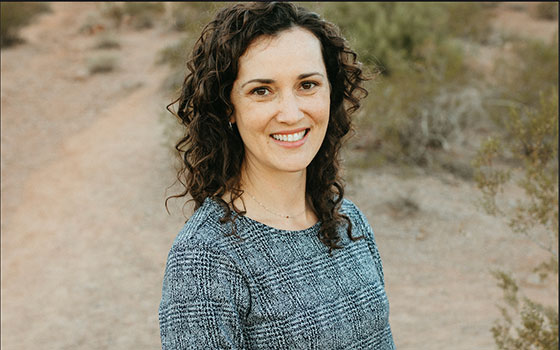 Mary has been a foster parent for unaccompanied refugee minors for five years with Catholic Charities. Mary has one Congolese daughter, one Afghan son and two biological daughters. Reflecting on her experience, Mary emphasized the precious memories and impactful lessons she learned from fostering her unaccompanied refugee son and daughter. "Never once have I regretted fostering unaccompanied minors. However, very frequently, I'm taken aback and think to myself, 'I can't believe I almost missed this. I can't believe we almost said no,' and I just shake my head," said Mary. Read More about her inspiring story.
---
TEAM MEMBER SPOTLIGHT:
Pasoon Wror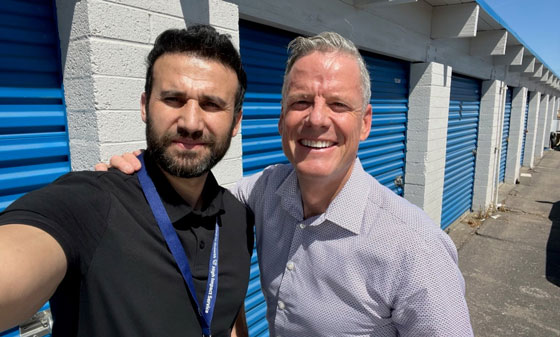 Pasoon Wror, a Donation Specialist on the Catholic Charities Refugee Resettlement Team, came to us this past year from Afghanistan and helps our new arrivals and recently resettled families receive furniture and important household items to help build a new life here in America. Recently, Catholic Charities CEO Paul Mulligan enjoyed the opportunity to work alongside Pasoon to prepare for a refugee family's arrival. You can help local refugee families by volunteering to sort and organize donations or shopping our Amazon Charity List.

---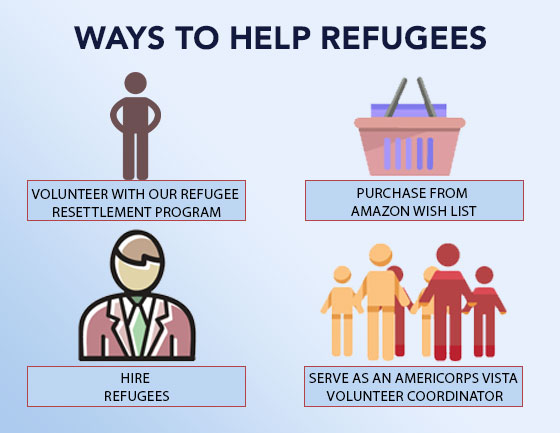 Individuals, parishes and organizations who would like to partner with us to help refugees should contact Jaimi at 602-363-0268 or jweingartner@cc-az.org
---
Change Lives Through Monthly Giving!
Did you know that you can set up an automatic monthly gift to Catholic Charities? Your gift of $5, $25, $100 or more each month will provide help and hope to veterans experiencing homelessness, children in foster care and families in crisis. Give today!

---
BOARD MEMBER IN THE NEWS:
48 Arizona Women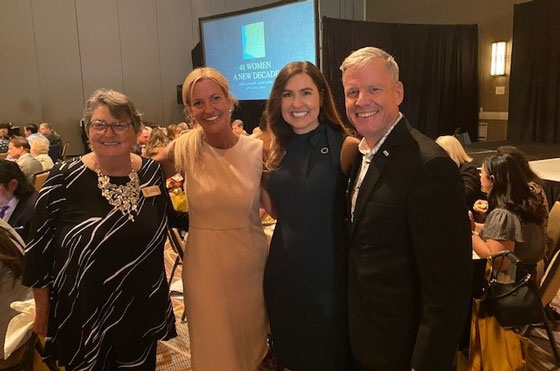 Catholic Charities board member Dawn Grove was named a 2022 honoree by 48 Arizona Women. 48 Arizona Women is an Arizona Centennial Legacy Project by the Arizona Historical Advisory Commission that celebrates women making history across the state. 
From L-R, Catholic Charities' board members Olivia McCormick, Gretchen Caraway, Dawn Grove and Catholic Charities President & CEO Paul Mulligan attended this great event. Congratulations, Dawn, on the positive impact you are making on our communities' most vulnerable every day.
Northern Arizona Foster Care Respite Summer Camp
June 9-10, 2022 from 9:00 a.m.-3:00 p.m.
Mingus Mountain Camp and Retreat in Jerome.
Virtual Foster & Adoption Orientation
Thursday, June 16, 2022, 6:00 p.m.