DONOR SPOTLIGHT
A Decade of Giving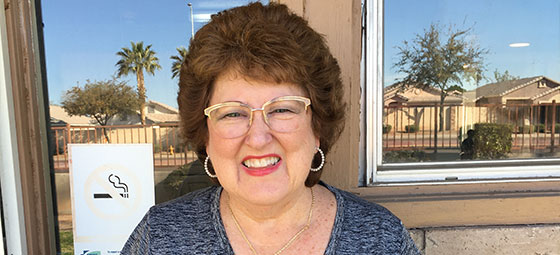 ‍Denise has a heart for people. For over 10 years, she has been donating her social security check to My Sisters' Place. Each month, she calls the shelter, learns about their needs, goes shopping and delivers the items. In addition to meat and specialty items, Denise purchases grab-and-go items to help parents with busy mornings when everyone is leaving for school and work. Read More
---
PARTNER SPOTLIGHT
AZ Gives Day Goal Surpassed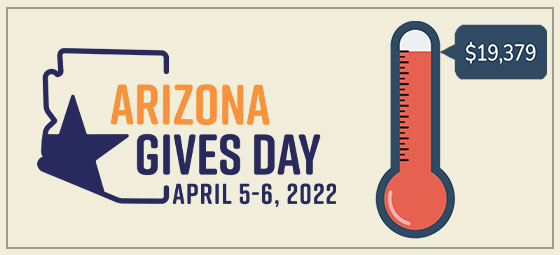 Thank you for helping us exceed our goal for AZ Gives Day! This annual day of giving is critical for Arizona nonprofits. This year, we raised $19,379 to help our programs that serve survivors of domestic violence, children in foster care, veterans experiencing homelessness and more! 
---
COMMUNITY PARTNER SPOTLIGHT
Dignity Health to Sponsor the May 
Mental Health Month Virtual Event

‍Dignity Health has been a long-time partner with Catholic Charities, supporting our education, homeless outreach and health programs for many years. In honor of Mental Health Awareness Month, we want to thank them for sponsoring our 2022 Counseling Program webinars that promote mental health wellness and relationship skill building. Join us May 13th for our Mental Health and Coping Skills 101 webinar. Read More
---
St. Francis Xavier Students
Raise Over $50,000 for Catholic Charities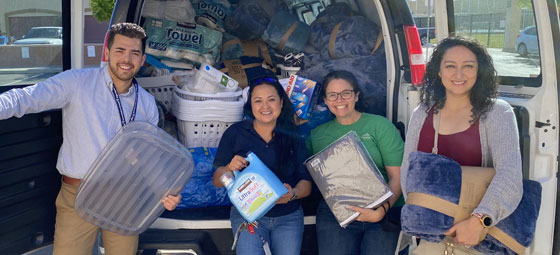 Each year, students at St. Francis Xavier Catholic School embark on a rite of passage that is a defining moment for hundreds of students over the last decade. This pivotal experience for seventh and eighth grade students encourages them to become personally involved in social justice concerns around them through Catholic Social Teachings and the Arrupe Project. Read More! 
---
CLIENT SPOTLIGHT
A Household of Healing for Children in Foster Care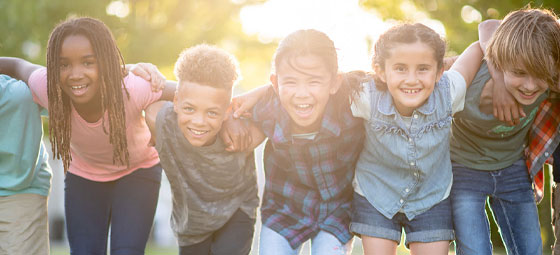 Foster care has had a deep influence on Barbara's life ever since she was a child. Her parents did foster care and were involved in the community, so she grew up in a house bustling with children of all ages. Read More

---
PROGRAM NEWS
Partnership Between Chandler 
Municipal Court and My Sisters' Place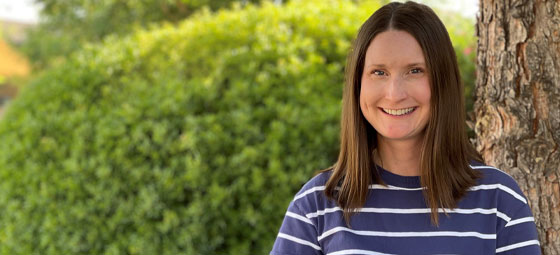 Victims of domestic violence turn to My Sisters' Place for safety, encouragement and empowerment skills to better their situation. A recent partnership with the City of Chandler Municipal Court is making their transition a little easier. Read More

---
AGENCY NEWS
Catholic Charities Celebrates 
2nd Year as Sun Devil 100 Leaders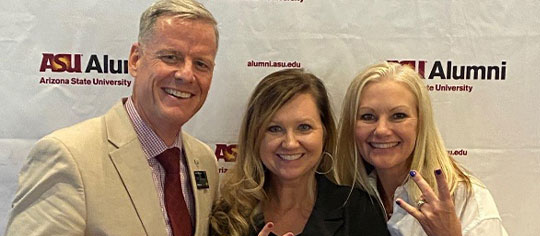 Arizona State University's Sun Devil 100 again welcomes nearly the entire Catholic Charities leadership team to the class of 2022! Five of seven members of the executive team are ASU Alumni and continue to demonstrate their impact in state 48. Read More

---
Friday, May 13, 2022 10:00 a.m. 
Mental Health and Coping Skills 101 Virtual 
Presentation from the Counseling Program | Register here!
Saturday, May 21, 2022, 10:00 a.m.
Virtual Foster & Adoption Orientation | Register here!

June 9-10, 2022 from 9:00 a.m.-3:00 p.m. 
Northern Arizona Foster Care Respite Summer Camp Mingus Mountain Camp and Retreat in Jerome | Register at CatholicCharitiesTFC@cc-az.org or 928-708-7227.
Thursday, June 16, 2022, 6:00 p.m.
Virtual Foster & Adoption Orientation | Register here!