Rosa Martinez has worked at Catholic Charities for five years as a parent educator in the Parents as Teachers program.
The Parents as Teachers (PAT) program is free program for families with children 0-5 years of age. They operate under the premise each parent is their child's first and best teacher. Additionally, they believe that every child deserves a solid foundation. This program seeks to empower families to get all of the resources needed for their children.
Getting Started
Parents can call 480-388-3292 to enroll. A parent educator, like Martinez, will come to their home to begin the enrollment process. This consists of paperwork but also allows Martinez to educate parents about the program, share activities demonstrating how parents can teach their children using play and give parents opportunities to discuss any of their concerns.
Parent educators perform screenings to catch delays and provide referrals to specialists in the community who can help.
"Some people have misconceptions about the program. They think we are there to teach the child, but we are there to teach the parent how to teach the child through play," says Martinez. "We discuss child development, address parents' concerns, offer opportunities for families to expand their social support and share activities that help the parents prepare their children for school."
Learning Through Play
Martinez uses everyday items from around the house as she works with families. "Something as common as a water bottle can be used. A small child can set it up for a game of bowling, knock it down to experiment with physics in motion, roll it down a makeshift ramp to explore gravity and chase after it to work on crawling skills," said Martinez.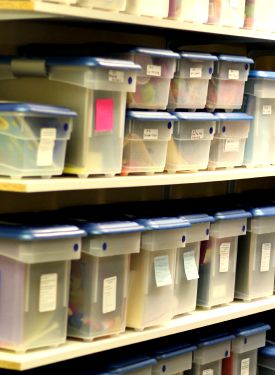 "It may seem like the child is just playing, but really they are learning," says Martinez. "There is so much magic happening when we play with our kids, you're lengthening their attention span, building their vocabulary, teaching them turn taking skills and setting them up for success in school."
Parent educators also have a collection of toys and games available. They choose what to use based on each child's individual needs and age level. Some games will help more with motor skills while others focus on language.
Supporting Families
Martinez strongly encourages parents to be present with their children. "Reading and talking to your kids builds and strengthens your relationships." She encourages parents to slow down between the hustle and bustle of any given day and focus on their kids.
As a mother of two, Martinez says that she uses the same tools she teaches to the parents with her children at home.
"Later in life, some may notice when they look back that they invested much of their time in jobs where they were easily replaced," said Martinez. "I enjoy helping others see how they are irreplaceable in their job as a parent."