Choosing the right toy can be challenging for any parent. By understanding how toys support development, parents can select toys that help their child learn or enhance skills. Here is a list of toys that are divided by the four areas of development.
Language
Aside from being fun, toys support your child's language development. Your child develops vocabulary as you two talk about what he/she is playing with. Even pre-reading skills are enhanced by your child identifying letters and numbers that appear on toys.
Toddlers
alphabet blocks
play food
nursery rhyme books
playhouse
Preschoolers
doll house
Mr. Potato Head
farm set
picture book
Cognitive
Problem solving is inherent in toys. How can your child get the toy to work? Toys enhance your child's persistence, attention span, memory and ability to focus – skills that are important for kindergarten readiness. Be aware of your child's level of development, understanding, and capabilities when selecting toys. Toys should be intellectually challenging, but not too difficult.
Toddlers
blocks
nesting or stacking toys
shape sorters
large-piece puzzles
matching games
alphabet blocks
magnetic letters
Preschoolers
Lego
puzzles
simple board games
dominoes
card games
toys for matching, shapes, colors, letters and numbers
sorting games
Social & Emotional
What's not so obvious about toys is that they foster your child's social and emotional development. Whether playing with you or with a peer, toys provide lessons in sharing and cooperation. They can help boost your child's self-esteem by being able to do something that he/she couldn't do before. Toys also allow your child to experiment with roles and situations through pretend play.
Toddlers
cars, trains, and trucks
dolls
play phone
Preschoolers
dress-up costumes
doctor's kit
cash register
Motor
In the area of motor development, toys provide opportunities to build your child's small and large muscles. Toys that encourage throwing, kicking or jumping are great for developing gross motor skills, while smaller toys develop fine motor skills. Playing with the same toys over and over again helps your child to refine his/her movements over time.
Toddlers
peg boards
magnetic boards
play dough
paints
crayons
foot-powered
doll strollers
rocking horses
large balls
Preschoolers
art supplies
bath toys
preschool scissors
balls
stroller
tricycle
jungle gyms
riding toys
slides
wagon
Some toys, like blocks, stimulate learning in all areas of development. However, toys can never replace you. You promote your child's exploration of the world around him.
For more parenting advice and support, contact the
Parents As Teachers program through Catholic Charities and AzPaC
. This partnership provides family support through home visits, screenings, and assessments at no cost to families. Families in Mesa, Gilbert, and Queen Creek with a child ages 0-5 are eligible. For more information call 480-388-3292.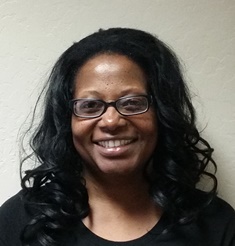 Tina Oluyi, M. Ed., is a parent educator for the Catholic Charities program, Parents as Teacher. She also has experience as a special education teacher. Tina has worked with families for more than 10 years.