Consuelo "Celo" Brennan, a Flagstaff attorney, provides shoes to the children of Flagstaff every year. Using a campaign unofficially called, The Shoe Fits, this passionate Samaritan raises money to make sure children in Flagstaff homeless shelters have a new pair of shoes to start school.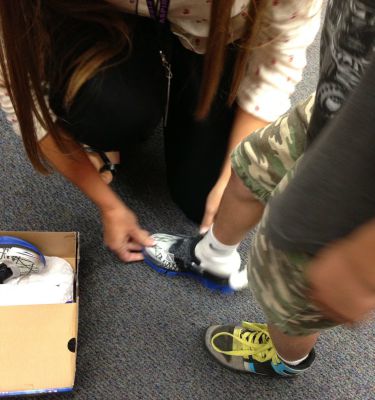 Brennan was the youngest of 10 children, so she experienced how when family budgets are tight, new shoes are hard to come by. So now she's taking her experience and asking friends and family to contribute $20 for her The Shoe Fits campaign. This year, $1,400 was raised for the project.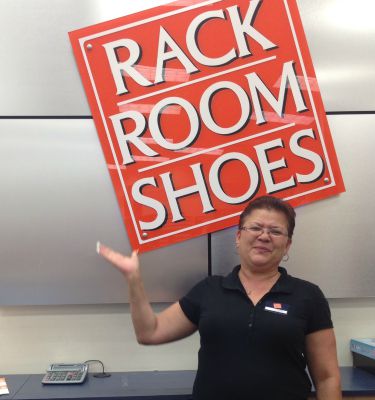 Sandi Flores, site director at Catholic Charities in Flagstaff, says, "Each year we go to Rack Room Shoes. They bring in extra staff to help make sure every kid gets properly measured for a new pair of shoes. Corrine, the manager (pictured above) rings up all of the shoes together so we can take advantage of their buy one get one pair half off."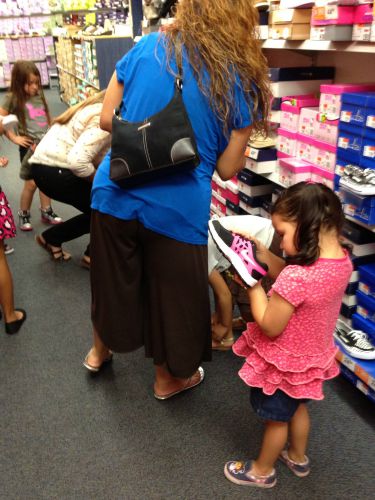 The staff at both Catholic Charities and Rack Room Shoes enjoy seeing the children's faces when they find the perfect pair. "The kids get to pick out their own shoes," said Flores. "Parents don't get to choose."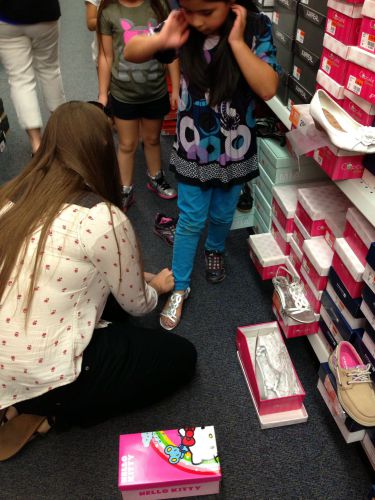 Kids can start the school with a new pair of shoes and a boost of confidence, because they are wearing the newest styles and a clothing article they feel proud about.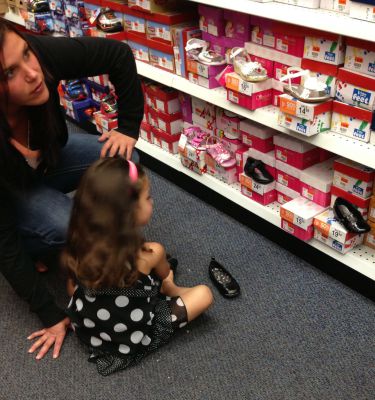 If you would like to be a part of The Shoe Fits, please contact Sandi Flores at 928-774-9125.