The summer heat in Mohave County can be brutal and unforgiving. With extreme drought and temperatures ranging from 103 degrees to over 110 degrees in some areas, conditions can be life-threatening to those experiencing homelessness.
Although the desert is a common refuge for those without a place to call home, the dangers are many. Dehydration, heat stroke, and poisonous plants and animals are all risks to a person experiencing homelessness.
Providing Outreach and Life-Sustaining Resources
Patricia Jacques and Christine Lee are Outreach Specialists with the PATH (Projects for Assistance in Transition from Homelessness) program. The program connects those who are seriously mentally ill and experiencing homelessness with resources, treatment and housing. Part of Patricia and Christine's outreach includes filling water jugs for those in need.
"When our clients are way off the beaten path and do not have a vehicle, it is impossible for them to get the water they need for hydration and other basic needs," said Christine.
Recently, they came across a gentleman outside of Kingman, Ariz. needing assistance. After retiring, Scott* had purchased an acre of land with the promise that utilities and water would soon be available. Unfortunately, that promise was never fulfilled.
Electricity wasn't a problem for Scott, as he was able to purchase solar units and batteries. Obtaining water, however, posed a major challenge.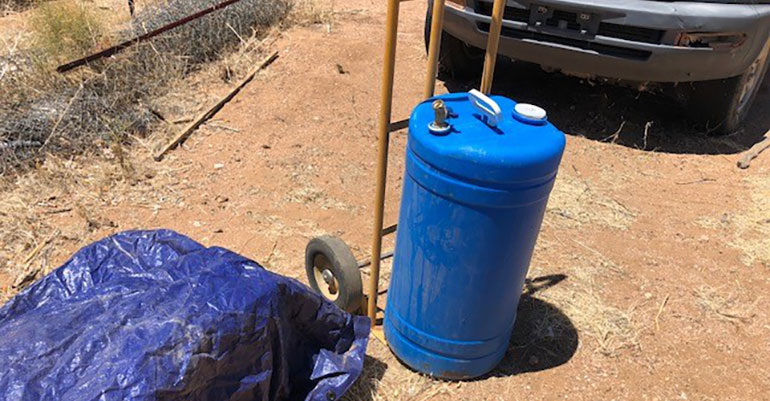 Assisting the Most Vulnerable with Dignity
Although Scott purchased water tanks he could fill, his vehicle broke down and he was unable to fix it. Patricia and Christine stepped in to help. They filled his water tanks, ensuring he had a safe, clean water supply.
When Scott was later hospitalized for heat-related illnesses, they went the extra mile to check on his dog and dropped off more water. Scott can rely on the dedicated PATH team to supply fresh water until he gets back on his feet.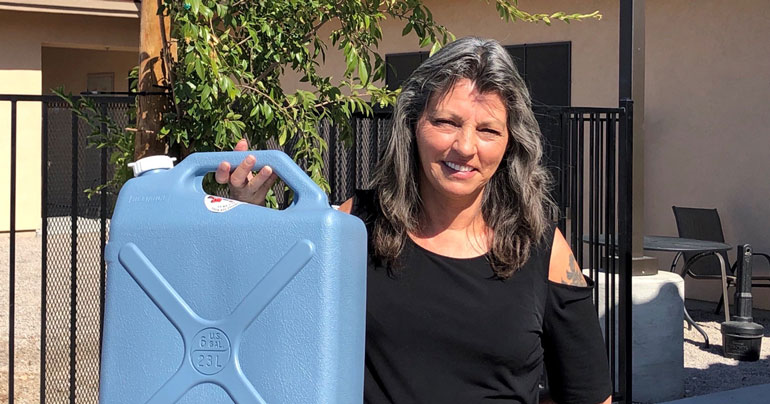 "It was so satisfying to be able to take water out to our clients and see just how grateful they are for our help," added Christine.
The PATH team would like to thank all who helped donate water jugs last year. If you'd like to keep those experiencing homelessness in Mohave County hydrated, you can purchase water jugs from our Amazon Wish List and have them sent directly to our Bullhead City office.
*Name changed to protect client privacy.