This fall, Catholic Charities Westside Head Start (WSHS) traveled to Washington, D.C. for the 2017 Fall Leadership Institute hosted by the National Head Start Association. Larry Campbell, director of WSHS, Cathy Peterson, executive director Northern Arizona region/vice president or operations, and three WSHS parents attended the historic event.
Opportunity for Success
One thousand parents from across the United States attended the rally on Capitol Hill and three WSHS parents participated in the event. "The purpose of the rally was to share the good news that Head Start is our nation's commitment to ensuring that all children, regardless of circumstances at birth, have an opportunity to achieve success in school and life," said Peterson.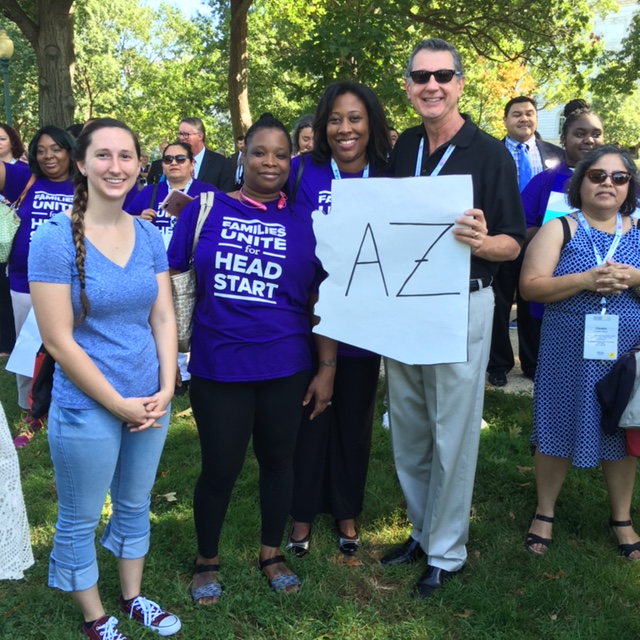 Parents attended training called Parents as Leaders and learned how to share their stories to showcase the positive impact Head Start has on their families. They also attended workshops and learned about health and nutrition, legal services and parenting.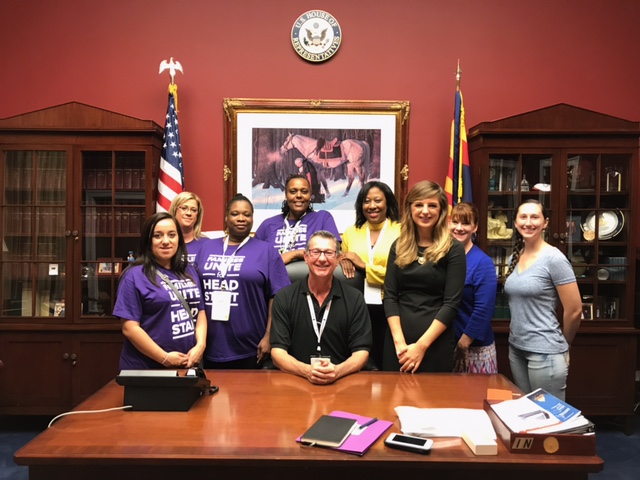 Sharing Head Start Success with Legislators
WSHS parents Natasha Neal, Tamera Perrier and Jerica Escarsega made a visit to Capitol Hill and did a great job sharing their stories with Rep. Trent Frank's office. "We are proud of them, they created a positive impression about our program and the impact it has on families in our communities," said Peterson.
The trip was especially important for Natasha Neal, a WSHS parent who was recently hired as a WSHS team member. "What I took away most from this experience is that there is no better suited advocate for Head Start than parents. I learned how important it is for parents to share their unique stories on how Head Start has changed their lives," said Neal.
Parent Volunteers Flourish
WSHS is a program that engages parents, families and the community to use their skills, talents, treasures and services, for the good of others and for themselves. "Every parent enrolled in our program has the invitation to volunteer with his/her child in the classroom, volunteer from home by helping the teacher with cut outs, tracing or other ideas and volunteer by participating in committees the programs offers. Individuals grow, families flourish, communities support — all through the gift of volunteering," said Dulce Hernandez, volunteer services supervisor.
Last year, WSHS served more than 1,000 children between the ages of 0 and 5. WSHS provides comprehensive early childhood education by working with the whole family. Our programs emphasize pre-reading, language, math, cognitive skills, health, and social and emotional competence to prepare disadvantaged children for school and to maximize their potential for a bright future. Learn more about WSHS or see how you can get involved.