Remember making your first Valentine's Day card? The children at Westside Head Start are using glitter, glue, scissors and construction paper to create V-Day masterpieces. Children are creating cards for their families and decorating card-collecting bags.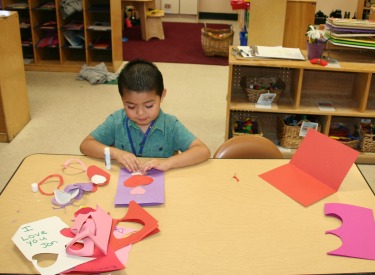 This boy is doing a triple-heart card for his mom.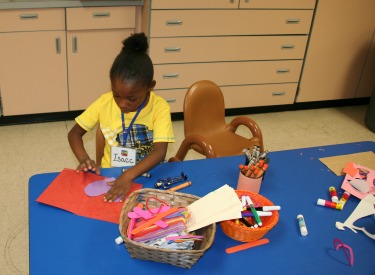 Isaac is finding that exact right spot for his giant purple heart.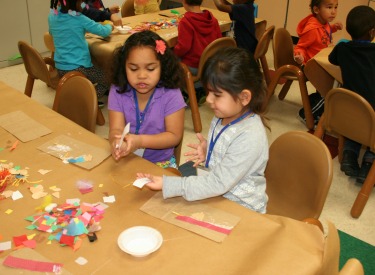 These girls know the perfect Valentine's bag comes together with strategy!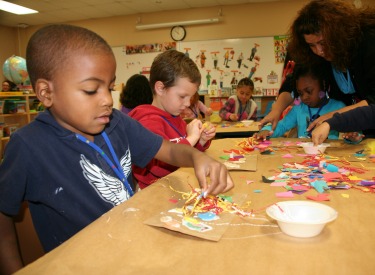 The Valentine's bags are getting festive!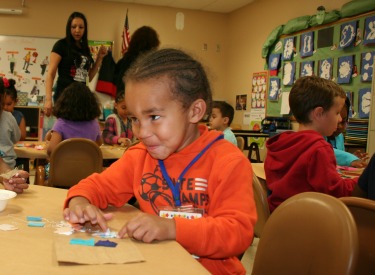 You won't find pink on this Valentine's bag!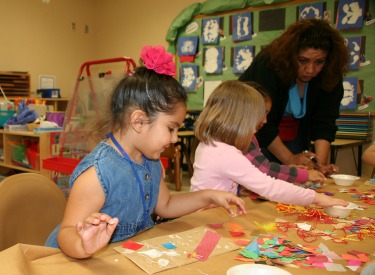 This bag will be covered in pink!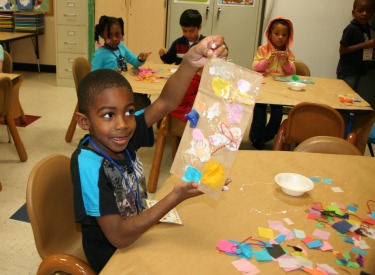 The V-Day masterpiece is finished! Happy Valentine's Day!