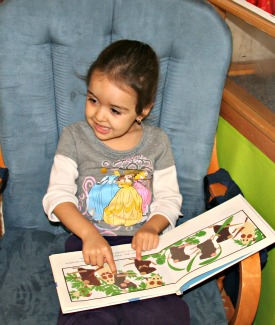 Although the holidays are supposed to be filled with joy and cheer, often they are filled with loneliness, depression, hurts, frustration and misunderstanding.
Advice From a Counselor
If you find yourself dealing with difficult family members during the holidays, consider the following strategies to minimize hurt and maximize fun from the counseling center at Catholic Charities.
1. Be a Curious Observer
Instead of focusing on how your family members behavior is affecting you, look at their behavior from an objective standpoint like a journalist or scientist. Notice personal dynamics from a standpoint of curiosity to help you not take things as personally.
2. Be Prepared
Just as you prepare for a first date with conversation starters, have ideas ready of things you can speak to your family about. Avoid topics that are highly inflammatory like politics. Deanna Iwai, a Catholic Charities counselor, says, "Have some pat phrases available." These phrases can keep the conversation going and avoid awkward silences.
If the conversation takes an unwelcome turn, do what you can to disengage. Be ready to change the subject or find common ground. It may help take the sting out of a hurtful comment.
3. Focus on the Children
Are your family gatherings filled with children? If so, it may be the perfect opportunity to avoid some of the more volatile conversations with other family members.
Engage the children at a family events, Iwai suggests. You can ask them about their daily lives or play a game with them. Likewise, ask parents about their children. Most parents love to brag about their kids.
4. Plan Your Exit
Some events linger on. Instead of staying longer than you are comfortable, create a plan for your departure. Iwai suggests, "Have a plan for afterward. Have something to look forward to for after the event, like a bubble bath or a movie with your spouse or children." A new tradition like getting hot chocolate and looking at Christmas lights or meeting friends for dessert will give you a good reason to leave.
5. Set Boundaries
The holidays can be stressful. Don't make it worse by trying to please everyone, it simply can't work. While you should consider the thoughts and feeling of others you do not have to let them hijack your holiday.
"You don't have to keep going along with the family traditions if they are not working for you," Iwai said. She recommends setting boundaries, but do it with a neutral tone. For example, you can say, "Yeah, I'm sorry, but from now on I am spending Christmas at home with my wife and children."
Suggest an alternative day to celebrate together like the weekend before or after Christmas. Everyone may not be happy with your decision, but it still may be best for you and your family.
Need More Help, Consider Counseling
Hopefully, these strategies will help you have a peaceful season with in-laws and other family members. However, if you need more support or help in finding healing from family wounds, please call the Catholic Charities counseling center at 602-749-4405. Rates are offered on a sliding scale based on income.